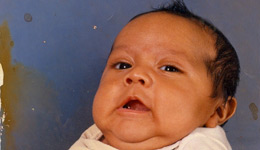 J. Amado Photography
Denver Portraits & Wedding Photographer
Welcome! My name is Jermaine Amado (that's me up there!) and I'm an on-location portrait and wedding photographer in Denver Colorado. "On-location" means that we can have the session at an outdoor location of your choice or at your home. There are no additional charges unless you wanted more prints, more time, and if you live 30 miles outside of my 80210 zip code. But my packages are set up so that the time is perfect and you won't need additional prints from me. I am proud to offer all your images (digital negatives) on a CD/DVD, in full resolution and full rights with all my packages so you can print locally or online!
When scheduling an in-home portrait photography session, I bring my lighting equipment, backdrops, and stands to create a small studio at your home. This in convenient because you are able to change clothing, dirty diapers, refill bottles, or retouch your makeup in the comfort of your own home.
I have been a portrait photographer since 2004 and specialize in newborn photography, baby photography, senior pictures, family portraits, maternity photography, child photography, and business headshots. I have teamed up with a local wedding photographer in Denver and now offer affordable wedding photography with two shooter coverage.
If you have any questions please feel free to contact me by phone or email.
Thank you!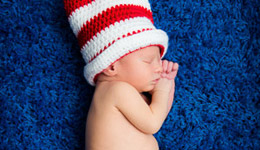 Many people ask me, "When is the best time to have a newborn photography session done?". Some Denver newborn photographers will do a newborn session anytime within the first 2 weeks. Having the session done within the first 2 weeks work most of the time, but I have found that the best time to have the newborn photo session is within the first week. During this time they love to sleep and the baby acne has not appeared yet. It's important that they sleep while we move them around and place them in cute little positions!
My B-stop, 1.5 hour, package is recommended for newborn photography because we will likely capture some new born photos with their eyes open and while they sleep. All my sessions take place at the comfort of your own home. It's especially helpfull for newborn photography sessions because it's the most comfortable place for a new family. If you have any questions please feel free to contact me.
Tags:
newborn photography, Denver newborn photographers, infant portraits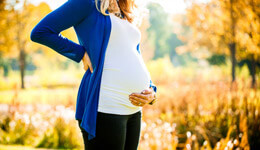 Maternity & Pregnancy Photographer
As a Denver maternity photographer I offer both in-home studio style maternity portraits and on-location maternity photography sessions. I offer a discount package when you schedule a maternity and newborn photography session.
The preferred time for a maternity photography session is usually towards the end of the pregnancy, around 8 months. We want a big belly for the photos! But we can always schedule the session at your preferred time. If you feel that there might be a chance for a premature birth, please let me know when you feel would be the best time for the session. There are many Denver maternity photographers and it's important to choose the right photographer to document this beautiful experience. If you have any questions please feel free to contact me.
Tags:
maternity photographers, Denver maternity photography, pregnancy photography